KIRTAN GHOSA DIGITIZATION PROJECT

Printer-friendly version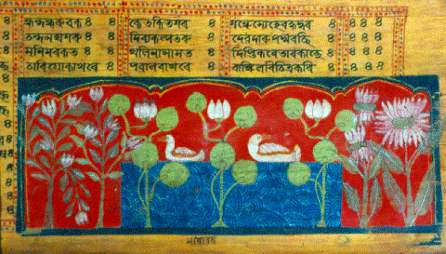 This initiative has been launched to propagate the teachings of our great Guru Srimanta Sankardev Mahaprabhu to the global audience. 
Sankar Guru has preached the greatness of lord Sri Krisna, in this age of Kaliyug, wherein Sravan (Hearing) and Kirtan (Chanting) of Lord Krisna's activities has been listed in various holy scriptures as the only way of reaching the feet of the Lord.
Special stress is given through this initiative to help the neophyte devoties of our Guru to sing the Kirtans in a less effortless way.
Srimanta  Sankardev lived for 120 years from C.E 1449 (Saka 1371, Ahin mah, Sukla Dasami) to C.E 1568 (Saka 1490, Bhada mah, Sukla Dwitia) embracing wilful leaving of this material body (Eicha Mrityu). In between these years, to propagate the greatness of Lord Sri Krisna and drop the devotion in the fallen souls of this Kaliyug, he composed poetry, dance, drama, literature, music and translations eulising Lord Krisna and showing everyone the simple process of loving God and that our afterlife destiny lies only at the feet of The Lord in Baikunthadham  (Goluk Brinaban) as his eternal serveitor.
His compositions include
1. BOOKS: Harischandra Upakhyan; Gajendra Upakhyan; Ojamil Upakhyan; Rukmini Haran; Balichalan; Amrit Manthan; Kurukhetra (10th Chapter)
2. DRAMA: Patni Prasad; Kaliya Daman; Keli Gopal; Rukmini Haran; Parijat Haran; Ram Bijoy
3. DEVOTIONAL ESSEYS: Bhakti Pradip; anadi Patan; Bhakti Ratnakar (in Sanskrit); Nimi Naba Sangbad.
4. MUSIC: Borgeet; Bhatima; Totoi.
5. TRANSLATIONS: Srimad Bhagawat (Chapter 1,2,3,6,8,10,11,12); Ramayan (Uttarakanda).
6. KIRTANS: Kirtan Ghosa and Gunamala.
I hope that the easy layout shall be helpful to the devoties and followers of "Ek Saran Naam Dharma Bhakats" who believe in our one God Lord Srikrisna, the deliverer of fallen souls and our only place of living afterlife.
In due course audio and other writings shall be uploaded to make this website a complete forum for the works of the Vaisnavite Movement.
Any constructive criticism or content can be contributed for improvement of this initiative which shall be welcomed in text and audio form.